Tennis Lessons Phoenix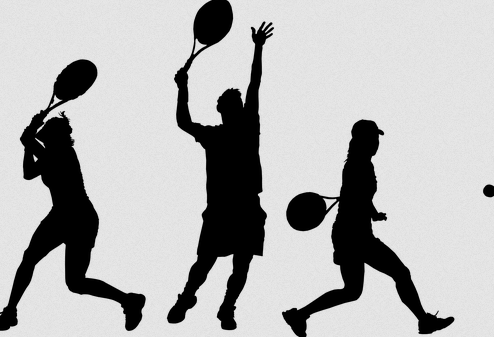 It is the golden rule when it comes to tennis that practice makes perfect. Practicing your serve, ground stroke, volley, forehand, backhand, and other key hits with an instructor that can help you perfect them can be very beneficial. Most people will see their own results and think that they're doing it perfectly when in reality they're missing about five important little things that can help take their game a step higher than competitors. So why not take advantage of private tennis lessons in Phoenix.
We offer the best local tennis lessons and want to see everyone we coach, Winning! Other than offering private tennis lessons and private one on one tennis sessions, we like to also incorporate group tennis lessons for adults and group tennis lessons for youth! We believe that a friendly and competitive practice can help motivate your self and others to perform at their best! Along with this at certain locations, they offer 2v2 tournaments based on skill levels for both men and women, and you can' forget the kids as well! Places like these can offer tennis lessons for 6-year-olds and even younger ones! What doesn't sound better than that? Your child gets to go do something they enjoy, while you do the same! And not to mention you'll save a ton while doing so!
Phoenix Tennis Lessons Nearby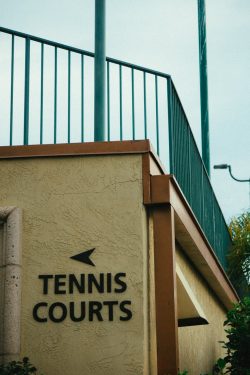 If you are new to the Valley you should know, it doesn't matter where you're located in the valley! There are places like Surprise Tennis Center, Phoenix Tennis Center, Gold Key, Paseo Racquet Club, Peoria Tennis Center, Kiwanis Tennis Center and Anthem Tennis Center all over the valley! Wanting to help you reach your overall goal! And it's also very important to note that each one of these places offers there own individual tennis lesson options! Or let's say you have a child who is very much in touch with tennis and wants to continue playing as he or she gets older, You can find great deals at Paseo Racket Club! They even offer free tennis lessons for kids! What could be better than that? Along with a free tennis lesson, they offer private tennis lessons that allow you or your child to get the one on one training that they need to stay ahead of today's competition and place first. Gold Key is the only place known to  have a tennis ladder, they have levels ( using the NTRP U.S. Rating Chart ) From 2.5  to 5.0. I am always looking  for tennis lessons for kids near me in Phoenix AZ.
United States Tennis Association (USTA)

For the people who don't know the United States Tennis Association is a national nonprofit group that does what they can by helping support and promote the increase of tennis play. From installing new tennis courts or even giving out equipment to those in need every penny that they earn goes right back into the thing they love the most, tennis! They host tennis tournaments pretty often with a small buy-in, but all that cashed raised ends up going right back to the sport of tennis! If this sounds like something you would be interested in feel free to visit their website to find out more information on how to join at https://www.usta.com/en/home.html
Tennis Courts in Scottsdale has a little more to offer with the world-class Desert Mountain Tennis Complex featuring a stadium grass tennis court, and five state-of-the-art clay tennis courts (har-tru) and three hard surface tennis courts.
If anyone knows of an indoor tennis court please drop me a line so I can post it here.